Totem Dance
is a company that includes a dance troupe, a contemporary dance school and a team of festival program organizers. We invite independent professionals in the field of contemporary art to create joint projects.
Projects we participated in:
Performances:

2011
"Tetra", choreographed by Kristina Shishkareva
2012
"The Door", choreographed by Kristina Shishkareva
2013
"10", choreographer Yaroslav Kainar
"Applause of polite spectators", choreographer Kristina Shishkareva to music by M. Ravel
"Tea Party", choreographer Olga Labovkina
2014
"Tolerance", choreographed by Kristina Shishkareva with Rayz
"
" Fobos ", director and choreographer Kristina Shishkareva, lyrics by A. Mihed
2015
"Holy Spring", choreographer Kristina Shishkareva, music by I. Stravinsky, lyrics by A. Mikhed
"Terribly Loud Extremely Close", choreographed by Alyona Snezhik, based on the work of JS Foer
Performance "Special Moment", choreographers Alyona Vertegel and Anastasia Rembetska
"Game Zone", choreographer Anton Safonov
Representative performance "Cube" (as a result of the Ukrainian-Israeli project with choreographer E. Zoa)
Ukrainian-Spanish project - Adur performance, choreographer HA Alyue
"Not about love", choreographer Irina Plotnikova
"
" Please stay where you are, "choreographer Olga Labovkina
2016
"Syndrome of the Lost Zygote", choreographed by Kristina Shishkareva, based on the work of KP Estes "The One Who Runs with Wolves"
Ukrainian-Spanish project performance "Between Us", choreographer Chevy Muradai
"IceDora", choreographed by Irina Plotnikova
2017
"Komunalka", choreographer Irina Plotnkova
"Hanger", choreographed by Yaroslav Kainar
"Dynamic", choreographed by Yaroslav Kainar
"ACTO", choreographed by Francesco Annarumma
"Anima Oscura", choreographed by Francesco Annarumma

Courses:

Organization of international residencies, courses, laboratories (2009 -...)
Dance Convention in Enjoy (Luhansk) 2012
Kyiv Contemporary Dance Weekend (KCDW) educational project,
Checkpoint Dance Project (2016), the result of two works "Spear in the Sun" by Artem Gordeyev and "My Demon" by Anton Safonov.
Creative Pro Choreography Courses (2015),
Pro Teacher Courses (2016)
Totem Dance Pro Courses (2014),
Kids Pro Children's Dance Project (2016),
International Seasonal Training Schools (2011-2014)

Festivals:


As participants and guests
Grand Prix of the IFFE International Competition, Moscow (2012)
Twice winners of the 2nd degree in the international competition of modern dance IFMS (Vitebsk) (2012, 2013)
International competition of ballet dancers and choreographers (Moscow, Bolshoi Theater)
Gogol Fest (2014-2017)
KMATOB Fest (2015)
Porto Franco (2016-2017)
"Con tutti instrumenti", an evening of contemporary dance by Radu Poclitaru (2012, 2013)
As organizers
Totem Dance Solo Festival (since 2012)
Festival of modern and classical dance "Dance, Dance, Dance" (2017)
Curatorial choreography unit GOGOLFEST 2014, 2015,2016
Evenings of modern choreography by K. Shishkareva at KMATOB, Totem Art Space, Diya Central Research Institute, Darnytsia Central Cultural Center
Children's Modern Dance Evenings (2016)
Dnepr Modern Festival of Modern Dance (DATOiB) (2014-2016)
Conference "Modern Dance of Ukraine" (2014)

As partners:

Contemporary Dance Week (2015, 2016)
Participation in Vlad Troitsky's projects "The Art of War", "The Art of Peace" (2016)
Contemporary Opera "Dorian Syndrome", creative association Hronotop (2016)
Participation in the musical "Oligarch" by Sharovardbend (2015)
musical project "Amor" in combination with the instrumental ensemble Luna (2015)
Ukrainian-Dutch music project "Diversity" (2017)
Ukrainian-American opera project Meredith Monk "Atlas" (2017)
Ukrainian-Swiss opera-ballet project Vlad Troitsky "Ark" (2017)

Commercial projects:

Pirate station 2010, 2012, 2013
90's 2012 Super Disco
Beauty Vision, Loreal, Ukraine (2012)
"Polar Expedition" - British American Tobacco. (2013)
"National Real Estate Award" (2013)
Preparation of New Year's musicals for collaborators
Totem Dance School
School of Contemporary Dance, which has been operating continuously since 2008. It is distinguished by the presence of the author's methodology, which is used by all teachers of the school, in the past its students and graduates. On the basis of Totem Dance School there are several professional programs: Totem Dance Pro (for dancers), Creative Pro (for choreographers), PRO teacher (for teachers of modern dance). There are regular workshops, laboratories and residencies from teachers from all over the world, as well as evenings of modern choreography, where the best students of the school can show themselves. The permanent artistic director of Totem Dance School is Kristina Shishkareva.
---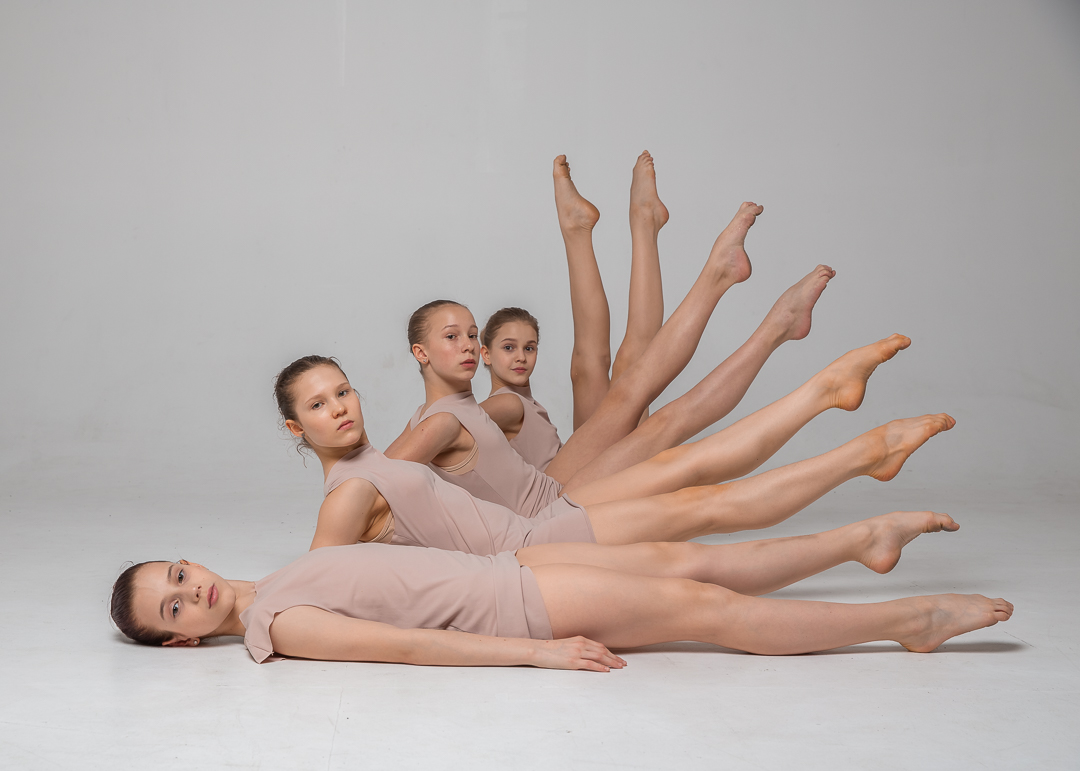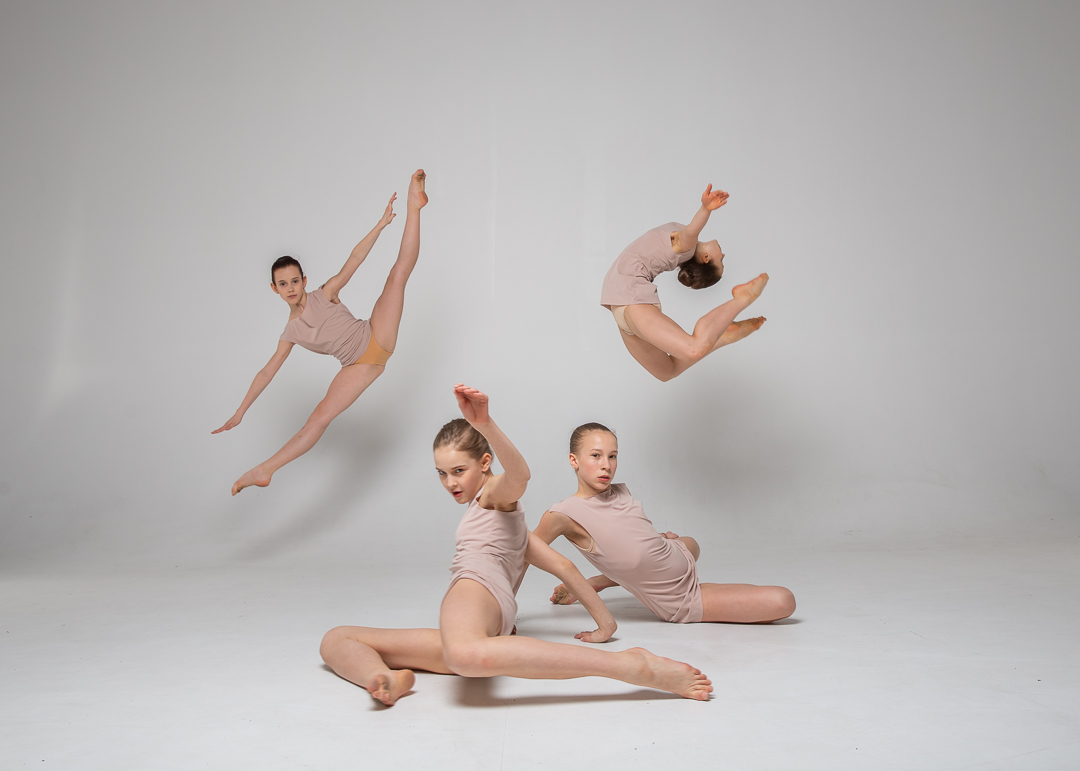 ---
Totem Dance Theater
A project dance company that brings together independent dancers and artists from other fields. Totem Dance Theater works in the fields of modern dance, performance, physical theater, and also participates in the creation of large-scale entertainment shows. The artistic director of the theater is Kristina Shyshkarova.